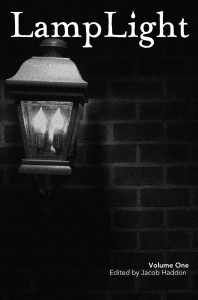 Josh Black at Hellnotes.com reviewed the LampLight Volume 1 annual.
He says: LampLight's first year has proven to be an impressive and auspicious one. This first anthology is a great introduction. It's a perfect literary fit for anyone looking for dread in a low key.
Check it out here: http://hellnotes.com/lamplight-volume-1-magazine-review
Volume 1 availble on Amazon.