John Boden of Shock Totem reviews the first annual of LampLight. He says: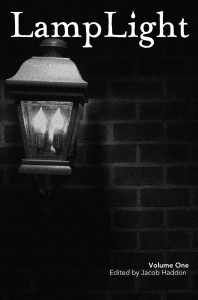 "Overall, Lamplight is a great publication with a fine eye for dark fiction. A comrade more than competition. In this business, we need more of the former and less of the latter. We're all on the same ship, in the same choppy waters, and I would gladly share a lifeboat with Lamplight. Give them a shot."
Read the rest of the review on Shock Totem's site. Get Volume One from Amazon. And don't forget to check out the newest issues of Shock Totem!