It has been an adventure, but the ending is here… the series that started with The Rings of Anubis comes to its close this June with book 6, The Ebon Jackal!
In this final book, Folley stares into that abyss and becomes the very thing that stares back at her… Three generations of women come together for one explosive conclusion!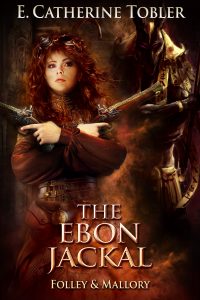 Pre-order the eBook of The Ebon Jackal by E. Catherine Tobler today on Amazon!