Welcome!
Editor, Jacob Haddon was on The Horror Show, with Brian Keene. The interview discusses the origins of Apokrupha, the hows and how-nots of making a magazine, and more!
Links for the two books, LampLight Volume 3 and the steampunk adventure, The Honey Mummy are below!
More discussion about the podcast on JacobHaddon.com
LampLight Volume 3
Subscribe and never miss an issue.
The third Volume of LampLight maga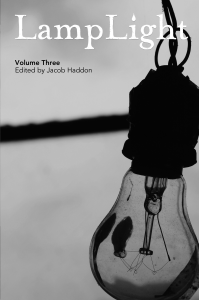 zine, collected into a single volume, featuring issues from September 2014 – June 2015
Featuring the full novella by Kelli Owen, Wilted Lilies. Fiction and interviews with Yvonne Navarro, Mercedes M. Yardley, Nate Southard, Victorya Chase.
Fiction from:
Gary A. Braunbeck, Sana Rafi, Nick Mamatas, Roh Morgon, Tom Brennan, Salena Casha, Rati Mehrotra, J. J. Green, Damien Angelica Walters, Gwendolyn Kiste, John Boden, Kristi DeMeester, T. Fox Dunham, Davian Aw, John Bowker, Kealan Patrick Burke
The Honey Mummy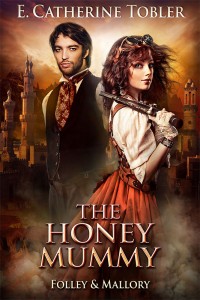 A mummy bound in honey.
An auction of archaic wonders.
An immortal link to the past.
Beneath the streets of Alexandria, Agent Cleo Barclay stumbled into a catacomb that changed her life. Her arms were taken, transfigured, and something remarkable was revealed–something that will stir an ancient life from the ashes of history.
A serpentine sarcophagus holds clues to Cleo's past and future. She enlists Eleanor Folley and Virgil Mallory to collect the artifact at auction, to unravel its mysteries and her own. When the sarcophagus falls into the hands of an enigmatic Egyptologist, they find themselves participants in his diabolical pursuits.
Drawn to Alexandria by their friend–and the temptations of a newly discovered ring–Folley and Mallory will be challenged as never before.
The Honey Mummy is coming, 1 March, 2016!
The Glass Falcon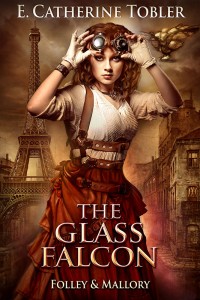 A bungled museum theft. An ancient Egyptian riddle.
The rumor of strange creatures moving beneath the streets of Paris.
Kindle edition updated to include a free preview of The Honey Mummy!
The Rings of Anubis
Looking for the book that started it all? Travel to Egypt near the turn of the century for a steampunk adventure!