Print – Smashwords – Kindle – Nook – iBooks – Kobo
Volume 3 of LampLight is here!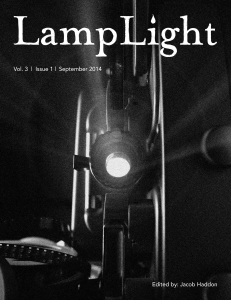 Our featured artist is Yvonne Navarro! She brings us a new tale, called "Drive-in Destiny." Kelli Owen bring us the first part of her serial novella, "Wilted Lilies." J.F. Gonzalez talks about the end of Weird Tales, the rise of comic books, Playboy and other 'Slicks' in this installment of Shadows in the Attic.
Featuring fiction from:
Gary Braunbeck
Sana Rafi
Nick Mamatas
Roh Morgon