by Charles Brockden Brown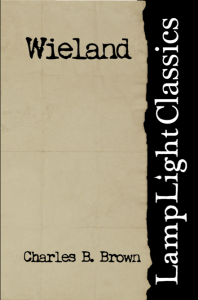 Wieland, or The Transformation, was written by Charles Brocken Brown (January 17, 1771 – February 22, 1810). First published in 1798, it is considered the first Gothic novel written by an American author.
Brought to America after the French and Indian war with their family, Clara Wieland and her brother Theodore are the children of a German immigrant. When their father dies in a mysterious manner, the children divide his property between the two of them. Clara's letters detail the dark events that follow.
Get it today on Amazon, and find more classics at LampLight Classics